We live in a world that is run by computers. Nowadays it is impossible to imagine having a successful business without being tech-savvy. Even if you don't feel confident in your relationship with technology, there are always professionals who have a way with it and who will be glad to help you. So, what kind of software do you need for your business to prosper?
 Every company is going to have its own set of software that meets its needs because every business has its own unique requirement to ensure smooth and efficient operation. Consulting with a software development company is the easiest way to understand what will boost your business's performance. A team of professionals will analyse your special requirements and come up with exclusive decisions just for you. You will not only get some advice, but also the software itself, and you can be sure it will be exactly what you need.
 If you represent a large company, you will surely need comprehensive payroll software, as well as tax management software, which can be united by the term "accounting". Making sure your employees are paid correctly and on time, and the complicated tax network is navigated properly, is an essential part of the working process. Money is the main motivator in any work, so managing it properly is critical.
 The money you earn is just as important to manage as the money you pay, which means payment transaction software is a must-have for practically every organisation. This kind of app will make sure that your clients always remember to pay their invoices, and the whole process will be automated which is incredibly reliable and convenient for everyone. Payment and billing processes will be perfectly structured, and you won't have to worry about tracking everything manually.
 Companies with large clientele require efficient time tracking applications that will let you keep detailed documentation of how much time was spent on each kind of work with each client. Time is an extremely valuable resource in business, and knowing how you and your employees spend it can help you optimize your working process in the future. Time tracking apps let businesses accumulate comprehensive data surrounding their time management and improve it significantly. 
 Another essential aspect of a business's success is advertising. Your potential client needs to find you first, so never underestimate the power of PR and marketing. There is a wide range of software for sales, marketing and PR, but it can also be developed only for your company, considering its special requirements. The more automated every aspect of work is, the faster and more effective it will be. Analysing the data collected by your sales and marketing apps can help you understand what should be paid more attention to, and what is probably obsolete, which online platforms attract more clients, and which you can easily stop using. If your organisation has a marketing team, they will surely appreciate help like this.
Customer Relationship Management software. If you haven't heard about CRM systems yet, it's high time to learn about this amazing way of interacting with your customer base. This kind of software will help you gain a better understanding of your interaction with both current and potential customers, and identify valuable data within multiple communication channels. There are three types of CRM systems: operational, analytical and collaborative. A software development company you are working with will help you choose the right kind and build the one that is designed according to your needs. Operational CRMs give your marketing, sales, and customer service departments the possibility to better support your existing and potential customers. Analytical CRMs help companies make better use of the information they gather about customers. This can include customer preferences, channels, points of contact, interests, and more. Collaborative CRMs are used for the interaction between the company's employees, allowing different departments to exchange information about customers and provide the highest quality of service.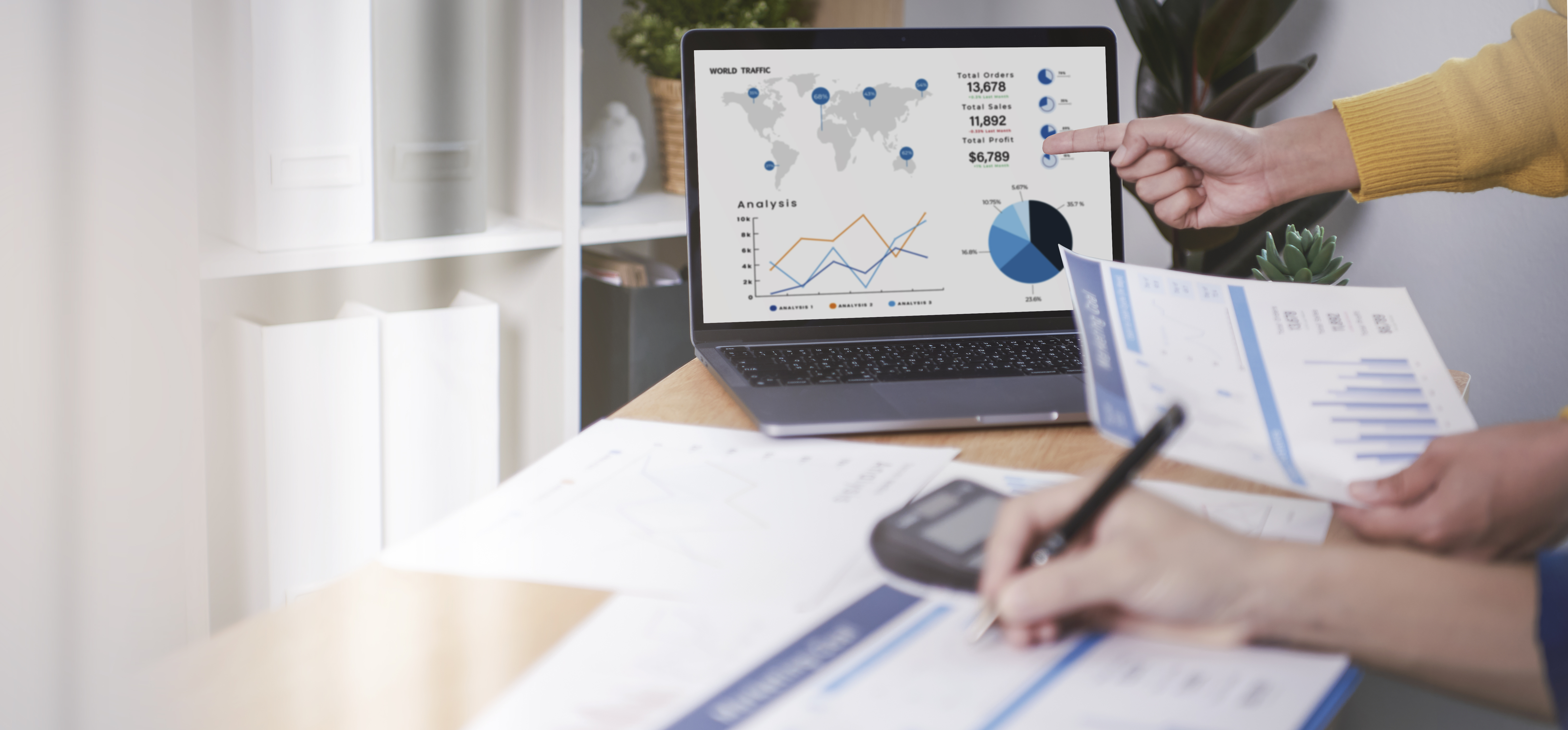 Communication both within the company and with customers, partners or services is an essential part of every business's life. To ensure uninterrupted workflow and allow your team to collaborate more effectively on all the projects, as well as to provide timely service and support to your customers, you should think of good communication software. The most famous examples right now are, obviously, Skype, Zoom and Google Meet. However, if your company requires something different due to the specifics of your work, a unique app can be developed just for you. Whatever sphere you work in, communication will remain an important aspect that cannot be ignored.
 If your industry involves complex projects performed by a big number of people implementing a variety of tasks, project management software can become an invaluable logistic asset to your work. This type of software will allow you to break your project into smaller task segments while allowing a good overall view of the whole project. Not only will it improve your organisational skills, but also will let you see where your resources are being used. Project management provides healthy interaction between all the parties involved in the project, and modern, user-friendly software is what makes it even more effective. 
There is a big variety of software that can make your company's work easier, and allow your business to achieve a new standard. And even if there is nothing that suits you perfectly, it can always be created for you. We will be glad to help you with either choosing or developing your perfect software to let you grow in this rapidly changing world.